Zadar sailing area: Marina Dalmacija Sukošan, Biograd Marina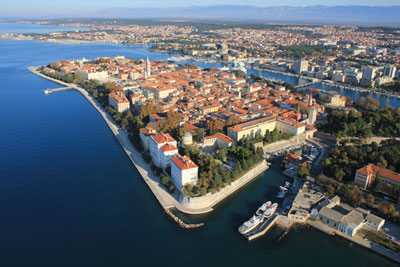 The city of Zadar, Croatia, is situated in the Dalmatian coast region. It is a small city, with a population of just over 75,000 people, as per the 2011 population census. What the city lacks in size it makes up for in beauty and history.
Transportation:Zadar is a small city, hence the airport in Zemunik Donji, 8 km from Zadar, is equally small. However, you can connect to flights in the larger Croatian cities , from where you can move to several other destinations in Europe. Within Zadar, taxis and buses are available and run on a well formed infrastructure.
Accommodation and food:Most of the hotels in the city are 4 and 3 star. The prices range from as low as $37, on wards a night. With such options as Hotel Venera, Swanky Mint, Hotel Monte Mulin and Villa Jelena, you are spoiled for choice.One thing's for sure; you're almost guaranteed an historical site within a few meters of your preferred hotel. Indulge in their Mediterranean cuisine for the true taste of the city.
Sites to visit:Do not miss;Sea organ-for the majestic sounds.The Greeting to the Sun-for the breathtaking sunset.The Forum.Sr Crisogono Church.