Sailing Croatia Charter: Fast and Reliable Rent Sailboat Croatia Service
Welcome to Cro Sailing, dedicated to providing the most reliable and worry free sailboat charter in Croatia. Founded in 1997, our main charter bases are in Split, Kastela and Trogir. With our experience and network, we are happy to provide bareboat, skippered and fully crewed sailing charter Croatia. We invite you to read below for more details on our boats and packages and to contact us directly with any questions or for further information. We look forward to welcoming you to Croatia soon!
Talk to us!
PHONE:  +385 98 922 3721
EMAIL:  info@cro-sailing.com
SKYPE:  globe-yachting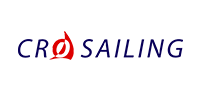 SAILING CROATIA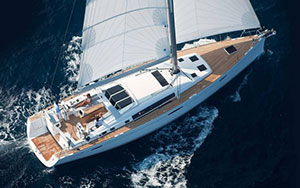 Choose a yacht charter in Croatia and discover more than  thousand kilometers of coastline with over 1100 islands along the Adriatic. The coastline is divided into four major regions: Istria and Kvarner, North, Central and South Dalmatia. Rent a boat in Croatia and embark on an adventure in the Adriatic. Admire the beauty of the Croatian Coast. Start to relax and you will become part of the sea and the surroundings: the bluest sea and the greenest coasts imaginable.
Just search for sailing yachts in search form, or send us fast inquiry.
Why charter sailing yacht in Croatia?
According to many testimonies, sailing in Croatia is probably the best way to spend magnificent sun vacation on Adriatic sea. Since 1997 we have been specializing in sailing Croatia charter and sailing boat rentals in Croatia. We are  with high quality sailing boats maintained by large team of professionals.
For people who like sailing, and also love swimming, sun tanning and other aquatic activities, sailing yachts are just right choice. With over 2000 sailboats in our sailing charter Croatia fleet to choose from, we can help You find the right one. Sailing yachts typically have 3, 4 or 5 cabins, saloon area, and slick looking deck. Sail, swim, laugh a lot, feel the soft breezes on your face and see the special sunsets and the romance of spectacular night skies.
Our selection of sailing charter Croatia offer the ultimate in luxury, relaxation and independence to go where you want, when you want! Our expert crews and hostesses will take care of all the details of your sailing holiday allowing you to sit back and enjoy the beautiful Croatian islands and seas. Friendly service, expert care and gorgeous scenery on board a state of the art boat, what more could one ask for?!
Hire luxury crewed sailing yacht in Croatia
If you would like worry free luxury crewed sailing yacht vacation in Croatia, you are at the right place. Let Cro Sailing organize your personal and business sailing events in style! We are experienced in planning team building holidays, company cruises for incentives and rewards and personal sailing trips for unforgettable memories of weddings, honeymoons and other special events.
Weather you go for party sailing, or have nice quiet family sailing, Cro sailing – sailing charter in Croatia is your best bet.
CLEAR BLUE WATER
With its crystal clear blue water, Croatia is one of the most attractive sailing destinations in the world
BREATHTAKING SCENERY
Beautiful bays, secluded coves, sunny beaches, ancient towns – Croatia is loaded with them
GASTRONOMY
Enjoy magnificent local food specialties such as lamb, seafood, prosciutto and top it with one of the fabulous local wines.
WE  MAKE  SAILING  HAPPEN